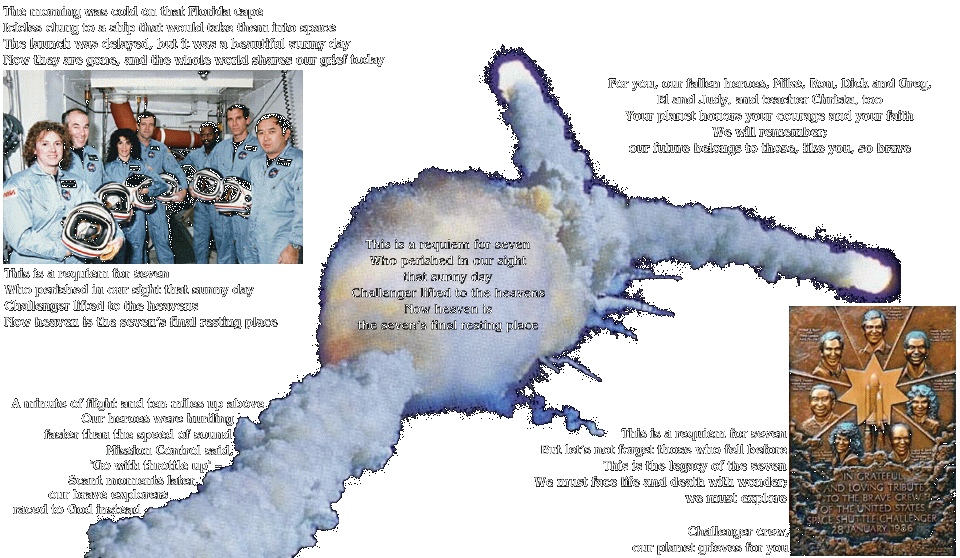 "Requiem for Seven"
Copyright © 1986 by John P.M. Dillon

(If you are unable to hear the music on this page,
you may download "Requiem for Seven" in MP3 format here.)


John P.M. Dillon is a self-described "starving songwriter" and racer based in Thousand Oaks, California. John began writing the above song on the day that Challenger fell, and had completed the lyrics and the music within a week. He has graciously allowed me to include a demo of his song on this site; any artist who is interested in recording "Requiem for Seven" may contact him through his "Words, Mere Words" site or may e-mail him at john @ widgetracing.com. To follow his racing exploits, visit the Widget Racing site.
---
Return to

---